When you thought it couldn't any worse, President Teleprompter is going to take over
GMAC
, thus vertically integrating the manufacture, sale, and financing of cars in the United States. It is hard to believe this is actually happening.
In previous posts, "
Killing Chrysler
," "
The Rule of Law is an Absolute Priority
," and "
Goodbye GM, Hello People's Car
," I wrote about the gross aggregation of financial power by President Teleprompter, and his control over a large portion of the U.S. economy. By the way, nationalizing health care is next (socialized medicine), but I digress.
Executives & Professionals: Changing Jobs?
The Wall Street Journal
reports in the May 21 edition:
"
The Treasury Department is poised to inject more than $7 billion into GMAC LLC, the first installment of a new government aid package that could reach $14 billion,... The GM plan being devised by President Barack Obama's auto task force calls for the government to emerge with a majority stake
."
This move vertically integrates the production, marketing, sales, and financing of cars in the United States. This is a frightening thought. The government is using a large portion of industrial productive capacity to promote a political agenda, pay back union backers, and hope to modify consumer behavior.
Guard against ID Theft with 15 Points of Protection from TrustedID, including our $1,000,000 Warranty. Click Here!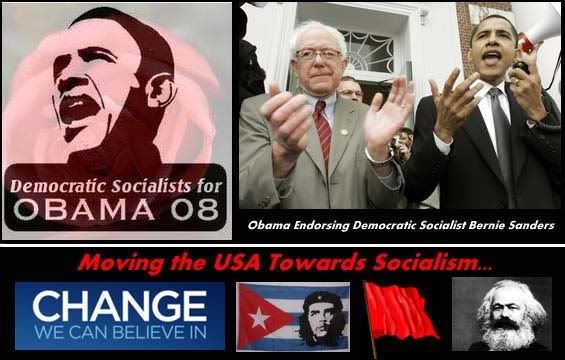 What makes this behavior worse is:
"
Many of the loans to GM and Chrysler are likely to be written off, administration officials say. Other programs, such as the government aid to auto suppliers, are essentially a revolving credit line that is meant to be replenished
."
In other words, this becomes a state-run, money-losing, union payback, with little hope of returning to private hands. While this may sound hyperbolic, I can't help but coming to the conclusion, based on the evidence.